Kapow has always done its best to serve Lethbridge's Magic community.  We host unmatched events in both number and quality, have the largest gaming space in town, have a large singles collection and knowledgeable staff including a certified Level 1 Judge in Matt Pope.   In keeping with our service we've decided to change pricing from Face to Face Games back to Star City Games.  This wasn't a choice taken lightly but we wanted to make sure we kept competitive in the local scene as other stores are using SCG.
So that said, starting immediately we will be using SCG pricing for all our cards (with some small exceptions).  We are also implementing a couple other changes and programs to go along with it.
We will purchase at 50% cash OR trade for store credit at a scaling percentage. (note that our store credit is good for anything in the store from Magic to snacks to board games and more)
All Standard and everything in Modern Top 50 will be taken in at 70% trade value.
-If we have a play-set or more (4+) we will take it in at 60%
-If we have two play-sets or more (8+) we will take in cards at 50% up to three play-sets (12)
We are going to be taking in a lot more cards as Kapow strives to become THE place to go for all your Magic needs with full cabinets of all the choicest cards!
We will take in all non-top 50 Modern, Legacy and EDH at 60-70% depending on need/want.
Purchase of bulk collections will be done by negotiation, as always.
As well we will give a 10% discount on purchases of full play-sets (4) of a single card.    For example, buy 4 Smuggler's Copters in one purchase and you get 10% off!
We also take all bulk rares, promos and foils (of any rarity) at 10 cents per card.  Get rid of those cards just taking up space you aren't using.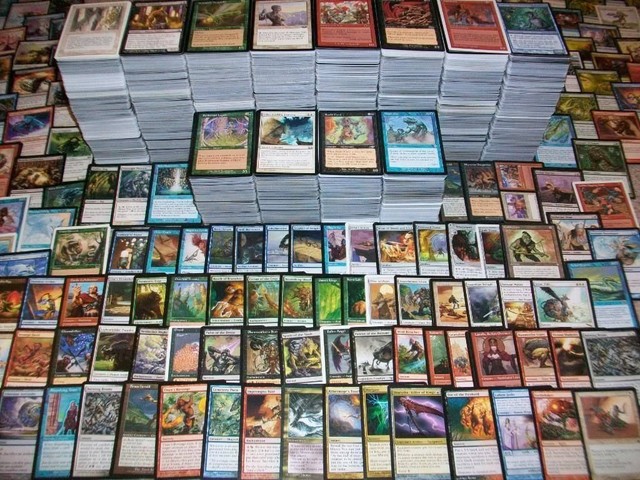 We will also feature a "Card of the Day" with special pricing and/or discounts.
We will continue to bring you excellent daily events and more larger events like GPT's, plus furthering the breadth of events we uniquely do in town including no Banlist Modern, Proxy Legacy, Pauper and more!
If you have any questions, just ask one of our very awesome staff!
–Wallie, Matt and everyone at Team Kapow